Compounding & Agitating System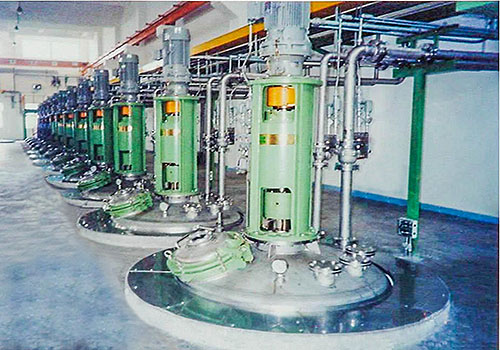 Since established in 1992, Crown Machinery Company has been consistently focused on developments and innovations of Coating, Drying and Lamination process machinery. Over 20 years, we have significantly improved machinery properties and provided customers with great benefits.

In addition to providing high performance precision equipment to meet customer needs, Crown Machinery's superior engineering and planning capability can also provide the customer with plant wide utility "turnkey" works to achieve more efficient and energy saving effects.
Key features and benefits:
Customized design, suitable for the needs of individual industries, from the laboratory scale to the full production line specifications.
Can provide different levels of agitating needs, from basic simple diffusion stirring to the sealed vacuum degassing system agitators.
Agitating tank can be jacket with cooling or heating control system depends on reaction process recipes need.
Overall planned and Integrated central control and automatic metering system.
Material transport from the storage tank to the mixing tank utilized automatic metering feed supply, directly deliver to the coating unit after proper mixing.