Material & Utility Storage Tanks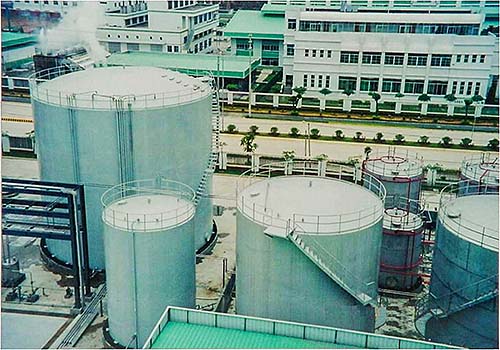 Since established in 1992, Crown Machinery Company has been consistently focused on developments and innovations of Coating, Drying and Lamination process machinery. Over 20 years, we have significantly improved machinery properties and provided customers with great benefits.

In addition to providing high performance precision equipment to meet customer needs, Crown Machinery's superior engineering and planning capability can also provide the customer with plant wide utility "turnkey" works to achieve more efficient and energy saving effects.
Key features and benefits:
According to local geological conditions, provide robust and durable tank structure design that comply with environmental and safety requirements.
Using the best material and welding process, incorporate fluid characteristics and temperature requirements in the storage tank design and manufacturing.
Provides the best fire prevention and safety protection design against flammable liquids.
Utilize automatic feed and level control system achieves the most efficient storage usage.
Optimized leak and spill prevention dike design.