PU Synthetic Leather Buffing Machine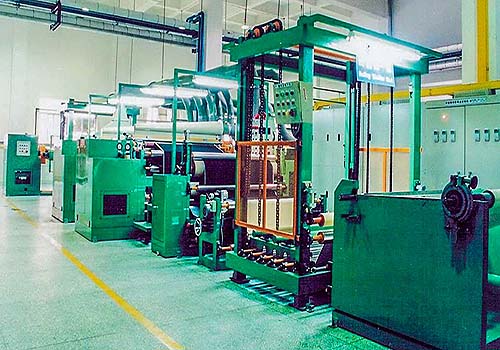 Since established in 1992, Crown Machinery Company has been consistently focused on developments and innovations of Coating, Drying and Lamination process machinery. Over 20 years, we have significantly improved machinery properties and provided customers with great benefits.

Our precision coating, drying and lamination machines have been widely adopted in various industries sectors such as food, clothing, housing, transportation, packaging, optical displays, etc. and are sold to over 30 countries around the world.

The high quality PU synthetic leather buffing machine designed and manufactured by Crown Machinery Co. is in accordance with synthetic and artificial leather product post process demands, not only tailored fit to customer needs but also incorporate with professional design and planning. Ensures the versatile and easy operation advantages. Enhance the production strength and total value.
Key features and benefits:
Tailored design equipment width and speed according to customer's needs.
Precision machined buffing unit can choose for single or multi-layers buffing process.
Unique buffing roller design achieves perfect balance and efficient heat dissipation, ensuring cutting ability.
Special designed dust collecting equipment prevents dust spreading.
Accumulator allows non-stop production during roll changes.
Excellent tension control and non-stop semi-automatic splicing mechanism allows long term continuous production runs.
High efficiency, Conserve energy, Easy operation and Superior safety.