UV Silicone Coating & Laminating Machine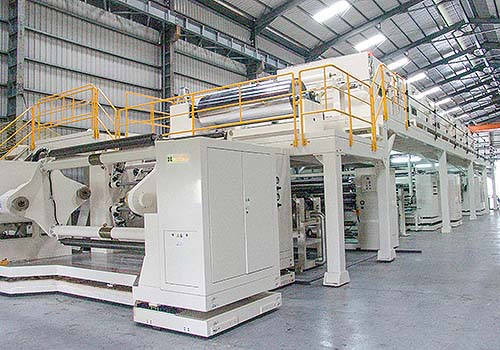 Since established in 1992, Crown Machinery Company has been consistently focused on developments and innovations of Coating, Drying and Lamination process machinery. Over 20 years, we have significantly improved machinery properties and provided customers with great benefits.

Our precision coating, drying and lamination machines have been widely adopted in various industries sectors such as food, clothing, housing, transportation, packaging, optical displays, etc. and are sold to over 30 countries around the world.

The high quality UV silicone coating machine designed and manufactured by Crown Machinery Co. is in accordance with the UV curing demands, not only tailored fit to customer needs but also incorporate with professional design and planning. Ensures the versatile and easy operation advantages. Enhance the production strength and total value.
Key features and benefits:
Tailored design equipment width and speed according to customer's needs.
Specifically designed for paper/paper, paper/film and film/film label productions using UV cured silicone.
Advanced UV coating and adhesive coating stations provides precision coating.
Integrated electrode or electrode-less UV unit with various UV lamps selection satisfy different silicone formulation requirements.
Various oven configurations and heating source satisfy customer needs.
Robust structure and machine body designs ensure long usable life.
Real time remote monitoring and diagnostic capability.
Curl control device puts moisture back into dried liner ensures product lay flat.
High efficiency, Conserve energy, Easy operation and Superior safety.